6 January 2021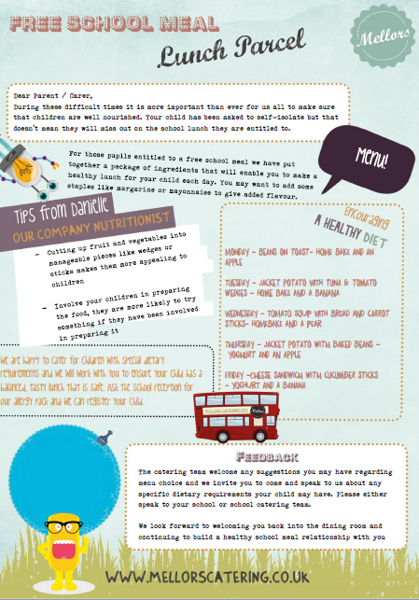 During the last National lockdown there was a national food voucher for pupils entitled to claim for free school meals in the reception class, KS1 and KS2.
At the time of writing this there is no such voucher scheme.
We are therefore currently working with our catering service Mellors, to shortly provide a 'Food Care Package'.
The attached information from Mellors gives you an idea of what will be inside the care package and also a weekly suggestion of what lunches can be put together using its contents.
These care packages will only be available for those entitled to claim free school meals, AND whose child/ren are NOT in school already receiving their entitlement.
If you are ensure if you are entitled, please call the school's main office.
We will shortly let you know when these care packages will be ready for you to collect.
There will be a designated time and place at school for you to collect them. Social distancing procedures will be in place, and we will ask people to wear face masks.
Free School Meals - Food Care Packages