4 October 2020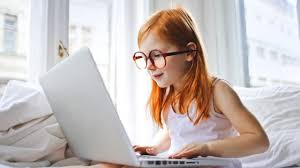 As you are aware, cases of COVID-19 are currently increasingly both regionally and nationally. Whilst it has been outlined by the Government that schools will only close in extreme circumstances, we felt it necessary to communicate to you are plans for Remote/Online learning should we need to send home a class/year group bubble, or fully close in the coming months / year.
Outline of Remote Learning
Children will need to know their Seesaw log in details. Seesaw has been set up for each class and proved very effective for those that engaged over the last lockdown. It is a way in which learning can be set and pupils and parents can have communication with each other. Your child has been sent home with their log in details already and their class teacher is already providing weekly homework on this platform.
We will use Seesaw to communicate home learning each day in the event of any type of lockdown. This should be the first site they access each day.
Teachers will provide a weekly timetable on Seesaw each week. It may then direct children to access a recorded tutorial, an instructional video or activities set out on Seesaw or other online platforms.
Children can upload their daily work / activities onto Seesaw. Teaching staff will be able to see your child's work and provide feedback.
Children can send a message to their teacher on Seesaw should they have any questions or need support.
Children will also have been sent home log in's for other online platforms that we are currently using for weekly homework – Reading Plus (KS2), Sumdog, Times Table Rockstars etc.
IT Facilities at Home
We will work with all our parents / carers to support our children in accessing IT at home in the event of a lockdown.
In some cases paper copies of the work may be provided.
Academy Website
The academy website will also continue to provide information about home learning at: https://eastersideacademy.co.uk/our-news/school-closure
Self-Isolating Children
Should your child be self-isolating whilst their year group is in school full time, work will be provided by the class teachers via Seesaw (or paper copies) until they can return.
The teacher will make contact by phone initially to make sure you are all set and understand the expectations.
Whilst we are remaining optimistic that remote home learning will not be required in the near future, we felt in necessary to ensure that you are aware of our plans should we find ourselves in that situation.