23 August 2020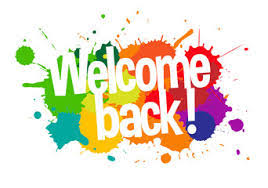 Dear Parent/Carer,
Hope this letter continues to find you all safe and well.
As Thursday 3rd September approaches, we are looking forward to welcoming all our children safely back into school! It seems such a long time since we saw some of them and we are keen to have them all back with their friends and re-engage them in learning. Your child's well-being will be of paramount importance to us and we will work with you to ensure they settle quickly back in.
I know some of you will be very anxious about your child's return to school, and I wanted to reassure you all and remind you of the information regarding the September re-opening and the measures we have put in place to mitigate risk.
If you can remember, I used the adult/child hand icon to highlight any parts that might be useful to talk about with your child/ren in order to prepare them for the beginning of term.
The safety of pupils and staff is our primary concern in this planning process and will remain so throughout.
The academy's risk assessment for re-opening will be published on the website before re-opening.
These measures below are in line with Government, DfE and Enquire Learning Trust guidelines.
Letter to Parents for September 2020